Description
Authors' Bio: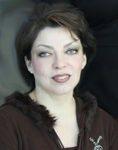 Dr. Afsaneh Motamed Khorasani is a Medical and scientific Affairs expert and a Senior Scientist with a strong background in biomedical science and clinical trial/research. She has a tenured and diverse range of experience in medical affairs, basic and industrial clinical research and development, clinical trials, Medical and regulatory writing and intellectual property. She is currently the Vice President of Medical Affairs at Easy Global Training, which is a US-based firm providing global regulatory, quality and medical affairs training backed by consulting.
Before joining this company, Dr. Motamed Khorasani has served as an independent consultant, director of medical affairs, senior medical sciences liaison, senior scientist and senior medical analyst at Merck (MDS), Johnson & Johnson, United States Pharmacopeia Convention (USP), Amgen, Baxter International, Covidien (eV3), Radient Pharmaceuticals, AMDL Diagnostics, Microbix Biosystems, Neometrix Consulting, Mount Sinai Hospital, Princess Margaret Hospital, and Vancouver General Hospital.
She has more than 20 years of experience and many National and international certificates in GLP, GMP, ICH-GCP and global regulatory compliance for clinical trials and is a member in a number of professional associations, including: American Association of Cancer Research (AACR), American Medical Writers Association (AMWA), Regulatory Affairs Professional Society (RAPS), American Society of Quality (ASQ), Project Management Institute (PMI), and Intellectual Property Institute of Canada (IPIC).
Dr. Motamed Khorasani's research has focused on high throughput approaches in the context of cancer informatics with a particular interest in the use of comparative analysis for the mining of integrated oncology datasets that include protein-protein interaction and gene expression profiling. She has published and presented more than 50 papers, abstracts and articles in highly regarded scientific journals and high profile conferences and scientific meetings.
Overview
Good Documentation Practices (GDP) is a critical and essential part of a regulated environment (pharmaceutical and medical device manufacturing, R&D, laboratories and clinical trials). Compliance with GDP ensures an auditable account of work. It ensures integrity and control of documents and is a key requirement for a developed quality system.
If you are involved in any product manufacturing, knowing GDP regulations is a must for you. It prevents a lot of errors and minimizes the chance of being spotted by the regulatory bodies in their audits.
This e-Book covers the US Pharmacopeia General Chapter <1029> (USP Chapter <1029>) and all aspects of GDP including practices for writing and correcting documentation. It will explain the general concept and will provide information as to what needs to be documented in certain records.
Learning Highlights
In this USP Chapter <1029> e-Book, you learn about:
History of USP chapter <1029> (how and why it was created)
Purpose of development of this chapter
Chapter outline:

Principles of Good Documentation
Data collection & recording
Different types of GMP Documents:

Laboratory records
Equipment-related documentation
Deviations and investigations
Batch records
Certificate of Analysis (C of A)*
Standard Operating Procedure (SOP)*
Protocols & reports*
Analytical procedures*
Training documentation

Retention of documents
Who Can Benefit From This USP Chapter <1029> e-Book
Anybody who works in a regulated environment
Manufacturing & Production Personnel / Managers
Research and Development Personnel (R&D) / Managers
Laboratory Personnel / Managers
Chemists / pharmacists & validation Specialists
Clinical trial personnel
QA / QC Managers, specialists, and auditors
Employers in pharmaceutical & medical device industry
Details
ID:                                    1898
SKU:                                EB-0005-BP
Type:                               e-Book
Format:                          Downloadable PDF File (.pdf)
Date of Last Update:   Aug 10, 2018
Length:                           37 Pages
Course Level:                Moderate/Advance
Price:                              $100.00
Notes
Upon Check out, check your basket to make sure you have the right products for your need.
Fill out the billing information and enter Coupon Code if you have one.
Press "Proceed to PayPal" to pay for your selected products in the basket.
You will be directed to PayPal for payment, where you can pay with a credit (Visa, Master Card, American Express, and Discover) or debit card (You do not need a PayPal account).
After purchase, you will be redirected back to the website.
The link to download the PDF version of the document will be sent to you in the e-mail you will receive upon your registration and payment.